Performance Servers

* Promo 7506 is applicable only to new server purchases and cannot be applied to existing services. Enterprise Dedicated Servers are eligible for the 25% off promotion. The discount applies to the base server offering and does not include any upgrades, add-ons or licenses. Unmetered is for 10 Mbps ports. Upgrade to 100 Mbps & GigE ports available metered & unmetered. Metered ports have overage fees of $.095 per GB.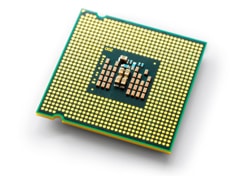 Turbo 2.0
With Intel® Turbo Boost Technology 2.0 your processor will be able to increase frequency at the request of the OS to handle workload spikes as well as shift power across the processor.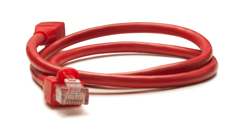 Speed & Efficiency
Secure one of the faster servers in the industry today. Our new E5-2600 series servers are built on Supermicro's X9 platform, which is designed to maximize all of the enhanced features of these powerful servers.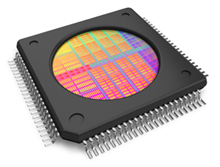 Double the RAM
We have upgraded all our E5-2600 Series Servers to a base of 16GB of RAM. Run more programs without degrading your systems performance.
Xeon E5-2600 Series Servers
Welcome to the perfect partnership. The new Intel® Xeon® E5-2600 series servers and our industry leading core network infrastructure provide you with speed, power and performance at the server and network level. You can get your new E5 server at either of our data centers located on both coasts. These servers are perfect for our lease-to-own program or our 5-in-1 Managed Hosting bundle. Upgrade your Enterprise Hosting solution today, and receive 20% off with FREE setup. Industry leading performance at a discount, that is a deal too good to pass on. Promo Code: 7475.
Supermicro Hardware
To maximize our new servers, we are only utilizing Supermicro's New Generation X9 SuperServer®, Serverboards, and SuperBlade® Platforms. Some of the major advantages include up to 768GB of Reg. ECC DDR3-1600MHz memory in 24 DIMM slots, SATA 3.0 and SAS 2.0 (6GB/s) HDDs, ConnectX FDR/QDR InfiniBand ports, dual 109 Gigabit Ethernet, Quad Ethernet LAN, PCI-E 3.0 technology, LSI® 2008 controller with hardware RAID, 2.5" and 3.5" hard drives, IPMI 2.0, and Intel® Xeon® processor E5-2600/1600.
80 PLUS PLATINUM
Our hardware is designed for high-efficiency Platinum Level (95%+) Digital Switching, and combined with an integrated UPS battery backup power supply technologies your data will be highly available for all your mission critical applications, and a perfect match for either our West or East coast state-of-the-art data centers.
Customize to Fit
We have packaged our new E5-2600 series servers for optimal performance and efficiency. However, we know every business different technical needs. That is why we will customize your server to meet your exact specs. Contact a sales representative for your custom server today.
*Only applicable to servers that upgrade to 100Mb/s and GigE (1000Mb/s) ports. All 10Mb/s ports are unmetered.