How it all Began...
Back in 1994, Haralds Jass was just a 14 year-old eighth grade high school student. He and a group of like-minded online developers decided to take advantage of the emerging Internet's new possibilities by inventing an immersive and interactive online computer game called "Woodlands." They even composed original music for the game's soundtrack just as MP3 was being invented.
Their project was proceeding so well that a publisher expressed interest in bringing the game to market. So Haralds and his group founded the company Superb Entertainment. Unfortunately, development kept being plagued by technical difficulties, as they were pushing the limits of current web capabilities with their innovations. Commercial web hosting itself was still quite new, and their shared hosting provider was unable to resolve the sporadic power outages, unexpected crashes and other performance problems that not only hampered development, but made the launch of such a product an uncertain venture.
So with regrets the game was shelved for the time being. Instead of giving up, Haralds saw this as an opportunity to research the industry and see if he could find demand for a reliable web hosting operation that was well managed and could meet performance expectations. As he puts it, he saw the need for a company that was "more responsive, more reliable, and more customer-centric." Despite his young age, this was the seed that eventually germinated to grow into one of the oldest and most respected web hosting companies in the world.
The Formative Years
December 1996

In the summer of 1996, Haralds stepped up to the next level. Having located a number of online contacts who had similar problems with their hosting providers, he began taking pre-orders for his new shared hosting service. His family dentist loaned him six hundred dollars to buy a single Sun Solaris server at a colocated facility in Maryland, with Haralds' promise that the entire loan would be repaid within two weeks of the launch.
True to his word it was; our company was actually profitable within ten days of launch! The loan was repaid and from that day on, the company was self-funded and self-financed, operating on positive cash flow from its initial clients and others who soon signed up, attracted by word of mouth. By the end of the year, the company owned ten servers and had to hire a contractor to help with the workload.
Growing the Industry
October 1999

By the summer of 1999, Haralds was in his first year of University studies. His company already had over four hundred servers hosting ten thousand websites. Our company now employed ten remote employees, and all of the major reputable agencies consistently rated them as the #1 web hosting provider. In particular, we were becoming known for its quality of service and reseller services, as well as an important internet "first": name-based virtual hosting, which brought down costs and helped pave the way for even individuals to have their own websites. We also introduced customer-controlled virtual hosting with unlimited third-level domains, and a number of other innovations that not only helped the company grow, but drove the industry as well.
First Data Center
April 2001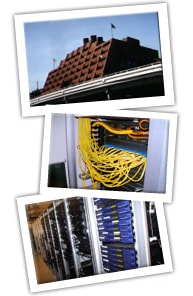 Our potential for even greater growth was becoming clear. Haralds decided to postpone returning to school so that he could devote his full time to managing his company. By this time, we had opened a physical office in Vancouver, Canada, but were starting to outgrow the colocation facility in Annapolis, MD - where it was already using more than fifty percent of the facility's space. With dwindling room, the company had to make a move in order to maintain its ability to grow. We made an offer to buy the data center outright, as this seemed to be a logical solution, but the offer was refused.
Our management began the search for a new facility they could purchase outright in an area that would allow for future growth. Our team found a site that met their needs in the Georgetown neighborhood of Washington, DC, one of the best connected areas in the entire U.S. for a web hosting company.


Branching Out
2002 to the Present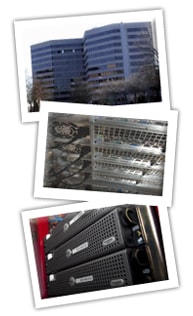 In early 2002, we grew again - with the opening of DCA2, its second data center, located in McLean (Tyson's Corner), VA. At the same time, a coast-to-coast IP backbone network was added, using the services of HopOne Internet Corporation. This vital addition ensured that our customers were connected to the fastest and most reliable network available, and greatly helped its push for further growth.
The opening of DCA2 and new partnership with HopOne doubled the available capacity for additional servers and led to increased network quality. These moves also created opportunities for dedicated server colocation, which helped diversify the company's offerings and reach new clients.
The second DC facility paved the way for an aggressive plan for expansion to meet growing demands, and positioned us to continue its reputation as one of the prominent leaders of the web hosting industry.


Seattle Data Center
June 2005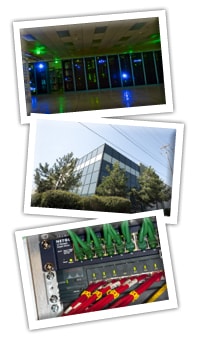 Another major expansion occurred in 2005, when we opened a new data center on the west coast. Known as SEA2, the Seattle data center is located in one of the best connected high-tech cities in the United States, the perfect complement to the existing DCA2 Network Operations Center (NOC). The west coast location provided for multiple diverse-path fiber transport circuits from a variety of stable carriers, adding another level of redundancy to ensure premium connectivity. The launch of the SEA2 data center also opened up a number of new opportunities and provided a critical service to new and existing clients who required a west coast presence based on their user demographics. Some larger high-demand customers could now take advantage of the opportunity to have geo-load balanced servers on both the east and west coasts.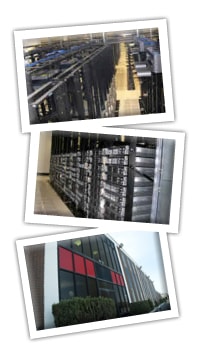 In June 2009, we opened our latest data center, located in Springfield, VA, to accommodate its high growth and we made significant investments to ensure this new facility meets our standards for a fully redundant data center. As with all our data center locations, the Springfield data center is staffed around the clock, 24x7x365, with experienced, certified system and network engineers who specialize in maintaining IT hosting infrastructures for mission-critical data.
Ever since 1996, our company has prospered because of the loyalty and satisfaction of our clients. Since 2000, when we became completely independent and controlled our entire proprietary network, we have grown from just 400 servers to over 40,000 servers, hosting hundreds of thousands of unique websites that millions of internet users look at every day. As we continue to grow, the commitment of everyone - from Haralds, our developers, customer service, and technical staff - to provide the very best to our clients will guarantee that our service level is always Ahead of the Rest®.