phpBB
Efficiently manage your flat-forum bulletin board with phpBB Hosting on our GridIron Platform. This free open source bulletin board allows the single user to corporate enterprise to manage any size bulletin board with a wide array of features already built-in. This software is built to maximize support for a multitude of database servers and complete layout customization.
phpBB combines efficiency with accessibility. The administrative panel, a favorite of many new users, will allow user to modify and customize this software to meet your site's specific needs, all without having to know any coding. This bulletin board forum comes rich with features for data management, industry leading security and much more. Plus, it will easily integrate with your existing systems.
So join the millions of users already using adding phpBB as your bulletin board system on our GridIron Platform.
phpBB Hosting on Superb's GridIron Platform
Maximize your One-Click App on GridIron Platform's high-availability, fully redundant, load-balanced cluster of servers
Ready to you with one simple click from your myCP®
Packages starting at $4.99/month, plus 6 months free after your first year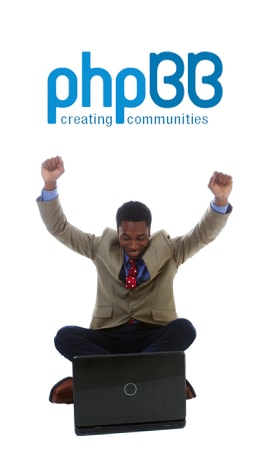 ---