Receive your FREE six months after one year of service
by using Promo Code 7452 at the time of purchase.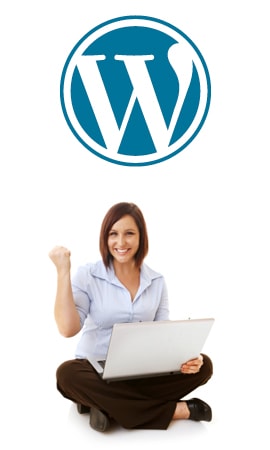 Wordpress Hosting
WordPress is an open source web design and blogging tool which was built by and for the digital community, with tens of thousands of talented contributors. Since its inception in 2003, WordPress has quickly become the first choice for many web designers and bloggers because it's free, easy to use and it is customizable. This community driven web design and blogging platform provides designers and bloggers as much creative freedom as desired. In addition, WordPress is built on PHP and MySQL and licensed under the GPLv2 making it functional on multiple operating systems.
The GridIron Platform is designed to be fully compatible for WordPress Hosting. Combining this One-Click App with our network, and you will have the flexibility and versatility to design your unique web site or to build off one of WordPress' thousands of templates, themes and plugins. Quickly launch your WordPress One-Click App our fully redundant, high-available and load-balanced clusters of servers on the GridIron Platform.
Wordpress Hosting on Superb's GridIron Platform
Benefit of GridIron Platform's high-availability, fully redundant, load-balanced cluster of servers
Ready to you with one simple click from your myCP
Packages starting at $4.99/month, plus 6 months free after your first year
---
Why host with us?
» Award Winning Hosting
» 24/7 Customer Support
» 100% Network Uptime SLA
» State-of-the-art Data Centers
» Coast-to-Coast IP Backbone
» Audited and Certified

20GB Space
Unlimited Traffic
1000 E-mails
Free Domain for a Year
Free Domain for up to 2 Years
200GB Space
Unlimited Traffic
2000 E-mails
Free Domain for a Year
Free Domain for up to 2 Years
Unlimited Space
Unlimited Traffic
4000 E-mails
Free Domain for a Year
Free Domain for up to 2 Years
Free domain only applies to one and two year plans for new customers. It will be provided as a $9.95 coupon, good for purchase at SuperbRegistrar.net only.