Magento Hosting
Magento is one of the Internet's best shopping cart solutions available. It is a professional open-source platform that is constantly updated. This platform is designed specifically to meet the needs of the new generation of online merchants. The software was developed the software to be flexible enough to fit the diverse needs of a web-based business without the cost and time of traditional e-commerce solutions.
Magento was built around flexibility. In other words, it puts the control in the hands of the user. This platform is designed to increase your ROI and maximize your growth with an effective shopping cart and product management tools. With this One-Click App you will be able to build your e-commerce site around the needs and demand of your unique product or service.
The GridIron Platform is fully compatible for Magento Hosting. So match this application's expertise, powerful marketing, merchandise and content management with your web hosting plan, and optimize your customer's online shopping experience.
Magento Hosting on Superb's GridIron Platform
Benefit of GridIron Platform's high-availability, fully redundant, load-balanced cluster of servers
Daily Data Backup of all site transactions
Ready to you with one simple click from your myCP®
Packages starting at $4.99/month, plus 6 months free after your first year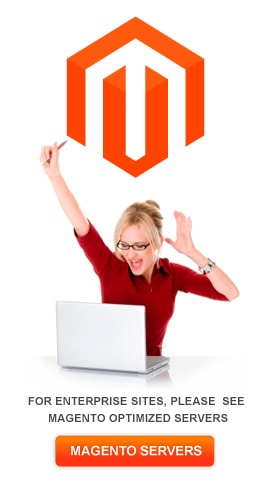 ---