MediaWiki Hosting
At the heart of Wikipedia you will find the free open-source software MediaWiki. This software works as a both a content management system and internal knowledge management. You will find this software at the root of all Wikimedia Foundation projects including Wiktionary and Wikinews.
MediaWiki Hosting allows for users to effectively manage all sizes of data from Kilobyte to Terabytes, making it ideal to handle high traffic web sites. It is widely utilized by many online encyclopedias including Wikipedia, Citizendium and Metapedia.
The GridIron Platform is fully compatible for MediaWiki Hosting. Getting control over all your data with MediaWiki is just One-Click away.
MediaWiki Hosting on Superb's GridIron Platform
Benefit of GridIron Platform's high-availability, fully redundant, load-balanced cluster of servers
Handle your data with MediaWiki and GridIron
Ready to you with one simple click from your myCP®
Packages starting at $4.99/month, plus 6 months free after your first year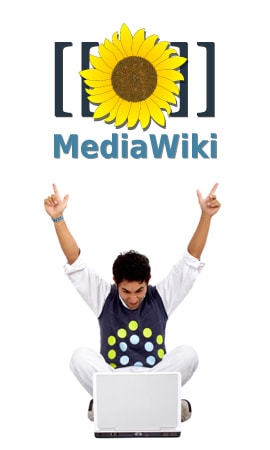 ---