Moodle Hosting
Moodle, a Learning Management System (LMS), is an acronym for Modular Object-Oriented Dynamic Learning Environment. Moodle is an ideal software package for internet-based course and websites. This software was developed as a support tool for the constructionist model of education. Moodle is designed to allow educators the freedoms under the GNU Public License to create lesson and content that optimize the self-learning educational process of the new generation of students. In other words, you are able use, copy, modify this software as long as the user provides accurate sources, leave original license and copyrights in place and apply the same license to any derived work. It is also operating system friendly, and can be utilized on Windows, Mac and many Linux based operating systems (i.e. Red Hat or Debian GNU).
Moodle Hosting is the perfect tool to build lessons, courses and content that allows the student to construct upon existing knowledge. This generation of student has grown up with the internet and computer-based software making this platform a must have for current educators.
The GridIron Platform is fully compatible for Moodle Hosting, and is just One-Click away.
Moodle Hosting on Superb's GridIron Platform
Benefit of GridIron Platform's high-availability, fully redundant, load-balanced cluster of servers
Ready to you with one simple click from your myCP®
Packages starting at $4.99/month, plus 6 months free after your first year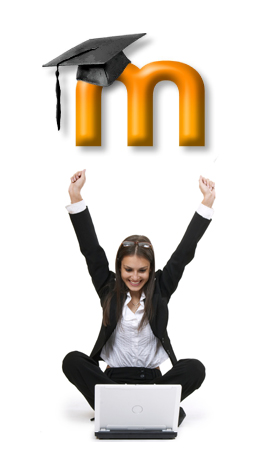 ---