Our Story
2019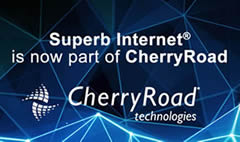 In May of 2019, Superb Internet became a part of the CherryRoad family, as CherryRoad Technologies Inc., a leading integrator of enterprise software and digital technology solutions, acquired Superb Internet Corp. Look for many more great things to come in the months and years ahead, including a comprehensive array of public sector and global enterprise IaaS hosting solutions.
2013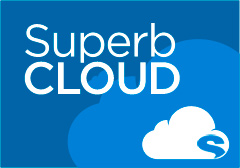 2013 saw the launch of our much anticipated cloud platform – more than five years in the making (planned since early 2007, when we had an optimistic goal of late 2008 for the launch), the result of literally 10,000s of man hours of research & development, with countless software and hardware hurdles overcome, to truly deliver a next generation, true 100% uptime high availability, ultra high performance cloud, under three unique models: usage-based, simple flat-fee resource-based, and wholesale infinite growth capacity semi-private and private-cloud. We couldn't be more proud of it: our cloud platform is considerably higher performance I/O and transfer speeds than any competitor, thanks to the 100s of times lower latency than Ethernet native InfiniBand technology deployment (on an exclusive basis) and the ultra high performance and redundancy distributed storage, plus the massive 40+ Gb/s bandwidth provided to each hypervisor. With the launch of our cloud platform, we move into 2014 as "Superb v2.0," ready and excited for what the next 17 years will bring, and as committed to our customers' success as ever.
2012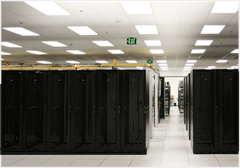 Over 2012 we performed a massive overhaul upgrade to our coast-to-coast IP backbone, due to our rapidly growing traffic volumes and increased demand for 10 Gb/s service by our institutional IP transit customers. All of our network PoPs were upgraded to a minimal capacity of 200 Gb/s, with many being built out to 640 Gb/s.
As in every year to date, we launched a number of new services and servers in 2010. We were the first provider to launch the new Intel Xeon E5-2600 based servers, we introduced unlimited traffic for our entire line-up of dedicated servers, and launched a number of other complimentary new services.
2011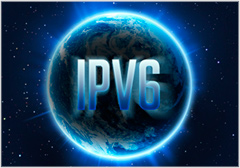 In 2011 we performed a series of major network-wide security upgrades, aimed at stopping at the source violations of our AUP and all sorts of hacking activities (both inbound and outbound), thus becoming one of the most secure networks amongst our peers, and ensuring to promptly stop, thanks to early detection and a series of automated and human-assisted systems in place, any activity that may disrupt either our customers or others on the Internet. Our efforts and results on this front were recognized and awarded by a number of prominent security and Internet improvement groups. Among other new services, we also launched the industry's first fully managed comprehensive white-label reseller platform.
2010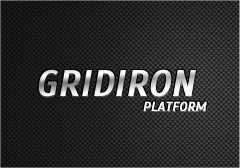 Over 2010 we performed a series of service additions and enhancements, adding new servers, services, and also performing extensive network updates, such as the replacement and upgrade of all access switches and considerably increasing the overall throughput and capacity of our network, in order to accommodate our ongoing growth in global traffic volumes. In addition, remaining true to our commitment of always delivering the best value for their money to our clients, in 2010 we officially launched our Price Match Guarantee, which had been unofficially so in place for many years.
In 2010 we also took an important step forward by having all of our data centres, operations and network become SAS-70 Type II audited and certified (the standard that is now known as SSAE-16 SOC-1 Type II)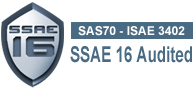 , in order to provide the additional compliance and certification needed by our larger institutional and financial services clients, and thus significantly improving our change control and overall operational procedures. But, we didn't just stop there. Pursuant to our commitment of always remaining "Ahead of the Rest"(R), we also obtained the much more comprehensive and tougher ISO 9001:2008 quality control certification, which practically meant a total overhaul of our operational policies and the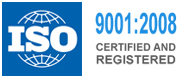 implementation of strict and precisely defined and well documented quality controls at every step along the way – the benefits of which have been since then clearly obvious to all of our clients. By obtaining both SAS-70 Type II as well as the top-tier international ISO 9001:2008 certification (in addition to PCI DSS, ITIL, and a number of other certifications that we possessed already) in 2010, we moved to become one of globally highest and most comprehensively certified and compliant web hosts.
2009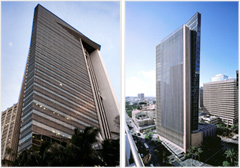 In early 2009 we relocated our corporate headquarters from Vancouver, BC, Canada, to Honolulu, HI, in order to streamline and improve the efficiency of operations, as well as to provide a higher standard of life to our valued staff. True to our long established tradition of taking an active part in the communities where we operate, we adopted our and our new HQ location namesake, the Superb Bird of Paradise, at the Honolulu Zoo.
Over 2009 we kept growing at an explosive pace and added a number of new service options to meet the needs of our clients. We created the Professional Services Division, comprised of highly experienced senior systems engineers and developers, in order to perform a wide array of professional services and custom work for customers on demand. We also introduced the all-inclusive yet affordable 5-in-one managed services package for our dedicated servers. In addition, we extended our popular and unique lease-to-own program, that saves our customers many $100s and even $1000s over the average 3-4 years of using a dedicated server, to our entire line-up of dedicated servers; until that point, it had been only available for the Superb Enterprise line-up of servers (since 1996).
Furthermore, our fourth data centre, DCA3, located in Springfield, VA, officially opened in 2009, after nearly a year of extensive work and multi million dollar worth of construction and updates, in order to bring in additional redundant fiber feeds and capacity (which involved, among other things, digging up railroad tracks), double the electrical transformer and power intake capacity, and perform a series of other capacity and functionality updates to the facility, and fully interconnect it with our other two Virginia locations – DCA2 & IAD1.
2008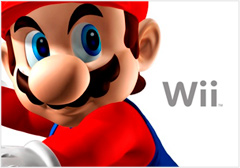 In 2008, fueled by our continued relentless growth and high demand for colocation and dedicated servers in the Washington, DC metro area (our home since 1996), we started work on building out our fourth data centre, DCA3, in Springfield, Virginia, thus nearly doubling our data centre and service footprint on the east coast. With the introduction of DCA3 we were able to offer geographically redundant yet convenient (about a 20 minute drive part) and disaster resistant service in the DC metro area (inside the beltway), yet being only one millisecond apart and the two data centres practically functioning as one from a network transfer speeds and latency perspective.
Back in early 2007 we had planned for our new DCA3 data centre to be dedicated 90%+ to cloud hosting, having known and decided back then that cloud is the future of our industry. However, that was not to take place yet (and not for a while), given the very immature state, in 2008, of the cloud technology, and our high minimum standards that it had to meet, with conventional VPS just being renamed to cloud to fit with the trends and hype not being an acceptable option to us (the industry's first web host to offer VPS hosting, starting in 1999). So, instead we dedicated an expansion area of DCA3 for future cloud service, while we deployed the rest of the data centre in a way similar to our other data centres.
2007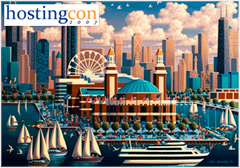 Over 2007, we kept enhancing our entire service platform, and helped many VPS customers upgrade to dedicated hosting, thanks to newly realized economies on dedicated hosting. We especially focused on growing our E-commerce service suite, and were so recognized and awarded for our industry-leading E-commerce services by a number of authorities and critics.
2006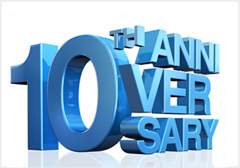 In 2006 we celebrated our 10th anniversary, and being one of the 25 largest and one of the 5 oldest web hosts in the business at that time. We continually stayed "Ahead of the Rest"® in being very quick to market with the latest, fastest CPU-based servers in the dedicated server market field.
2005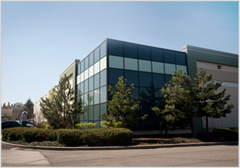 In 2005 we opened our third data centre, SEA2, in Seattle, WA., thus furthermore doubling our data centre footprint and reaching out our award-winning shared, virtual private server, dedicated server hosting and colocation service to the west coast – per popular customer and reseller demand. We also significantly grew our coast-to-coast IP backbone, by many fold increasing capacity and redundancy throughout, it now directly serving Washington, DC, Virginia, Maryland, New York, NY, Chicago, IL, Palo Alto, CA, and Seattle, WA. As a result, our real-time financial services customer and game server reseller customer bases exploded, it being widely known that we are the lowest latency, best performing network.
2004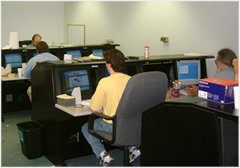 In 2004 we launched a new revolutionary dedicated server configuration and ordering system – customers could completely customize their server online, save the configuration and return to it later, share it with others (e-mail, print), request a sales call back, or, of course, complete to order it – thus bringing in a whole new era of self-service and dedicated server ordering and provisioning automation. In mid-2004 we acquired the whole customer base of the company in whose data centre we used to be co-located from 1996 through 1999 in Annapolis, MD, and moved the approximately thousand servers to our DCA2 data centre in Tyson's Corner, VA overnight, in a well orchestrated and practically transparent to customers manner – the result of many years of planning and the hard work of many 10s of staff dedicated to the move. For Christmas/New Year, 2004 we rewarded all of our customers by giving them five Hosting Gift Certificates to share with their colleagues and friends, thus spreading the joy and peace of mind that we bring to businesses around the world.
Also over 2004 we grew our IP network from a local Washington, DC - New York Metro area network into a coast-to-coast IP backbone, by extending it out to Chicago, IL, Palo Alto, CA, and many fold increasing the capacity at New York, NY. The latency and hops for many customer routes decreased significantly, thanks to our extensive peering with most of the world's major Internet access/service providers, thus skipping the additional potential points of failure or issues of the intermediary third-party networks.
2003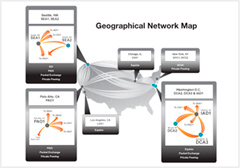 On January 20th, 2003, we opened our second data centre, DCA2, in Tyson's Corner (McLean), Virginia, thus in the process practically quadrupling our data centre footprint, and concurrently entering the just-forming low-cost dedicated server market through the formation of SuperbServers.net division. We also pioneered the inclusion of a software management suite for our dedicated servers, and continually expanded and added to both our dedicated and shared hosting service array throughout the year.
2002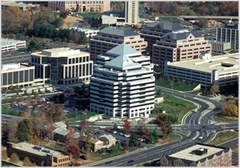 Over 2002 we worked restlessly to renovate and update, add additional power, cooling and redundancies to our new under-construction DCA2 data centre in Tyson's Corner (McLean), Virginia, given rapidly running out of space at DCA1 in Georgetown (Washington), DC. We were also featured for our solid, long-term business plan and serious commitment to our customers and exemplified as "Surviving the Hosting Glut," and continued to receive the customary series of awards and industry recognitions. We also made some major improvements to our reseller program over 2002, added E-mail Anti-Virus service (standard for all customers), started offering Microsoft® Exchange Hosting, and kept expanding our Superb India consulting team and operations.
2001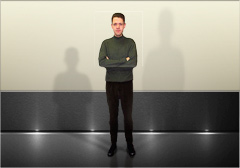 2001 was a very busy year for us, as we were rated as one of the top 3 Reseller Hosts by the Web Hosting Magazine, we were given the prestigious Best Host Award in shared hosting category at the Web Hosting Expo, and our President & CEO, Haralds Jass, was selected as the industry's Most Conscientious Citizen, and delivered an address on conducting effective customer surveys at the industry's first Web Hosting Expo in Washington, DC (home to our data centre).
In 2001 we also introduced one of the industry first CDN services, introduced the industry's strongest (back then, and still to this day) true 100% uptime, ultra low latency and zero packet loss SLA, five through fifty fold increased our shared hosting account allotments, added network-wide firewall service, introduced a Customer Management Suite to our Superb Power Server (VPS) service, providing a fully integrated end-user billing and servicing solution for our large reseller base, we added the WYSIWYG easy-to-use EasySite web-based site creation service, and kept growing and filling up our DCA1 data centre. We also exhibited at Internet World India, truly growing to a global stage (though already, and always historically, our client base has been largely global), and we did some major updates to our Affiliate (partner) program, making it back then – and still to this day – the most rewarding program in the business, being based on recurring life-time payouts vs. the customary one-time. By the end of 2001, our DCA1 data centre had grown from under 10% to close to 100% capacity, and we were actively working on expanding and opening a second data centre.
Quote:
I started Superb because I could not tolerate poor service from the hosting company I was using. I still won't tolerate poor service from my web hosting company.- Haralds Jass, Founder, CEO, Superb Internet
2000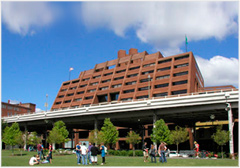 2000 was another big year for us. We moved out of the third party data centre (where we were occupying more than 70% of it, and had no more room left to grow and expand) in Annapolis, MD and built (work started in 1999) & opened our own first data centre, DCA1 – later renamed as "Arvin Singh Memorial Data Centre" in the memory of our late VP of Finance & Administration – in Georgetown, Washington, DC. As part of the establishment of and move to DCA1, our total bandwidth capacity was quadrupled, as we moved from an OC-3 to a dedicated OC-12 SONET ring, running within the DC-VA-MD metropolitan area. This is also the time when we first built and established our BGP network, which over the next few years became a true coast-to-coast IP backbone and the envy of all our competitors. Thanks to the opening of our own data centre, we yet again experienced a many fold growth rate in 2000, and we also considerably increased the level of redundancy and service, as evidenced by our new SLA introduced in early 2011.
We also introduced 24x7x365 phone support (in addition to already existing 24x7x365 support online and from the 24x7x365 staffed data centre), and also established a local sales & support office in New Delhi, India.
Needless to be said, we kept adding to and improving our service and product portfolio, adding a number of industry firsts such as high-traffic download service and Virtual Private Servers (web hosting's first VPS commercial service – nearly a decade ahead of the competition), and we solidly remained #1 in terms of the number of awards, critical acclaim and recognition that we receive, being given an unheard of perfect score by the Web Host Magazine, and being featured in Fortune magazine, among countless other awards, mentions and features.
1999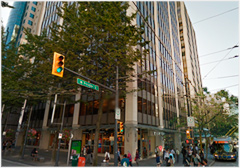 In 1999, among continuing our growth (58 to well over a 100 servers, and into hosting 10,000s of unique web sites) and solidly establishing ourselves as one of the industry's top 25 largest web hosts, we also opened our new global headquarters in Vancouver, BC, Canada and moved in to 700 West Pender Street 14th floor, Vancouver, BC, Canada. We became one of the first web hosts to be ISPcheck.com Guaranteed, added a number of new services, and continued to receive countless acclaims from the press, critics and – of course – our loyal customers. We yet again more than tripled our staffing, and continued to be often interviewed and featured in the press. We also added official support in five languages other than English, capitalizing on our highly diverse and rapidly growing team.
In 1999, as the world's largest and most experienced reseller web host and due to being always closely vested in the success of our customers (the majority of our business has been always since 1996, and remains to this day, providing service for hosting resellers (VARs), who, in turn, market and sell our service to the end users), we published the HOW TO BECOME A SUCCESSFUL WEB HOSTING BUSINESS guide, which quickly became the de facto standard guide for new web hosts and resellers on how to get started and established in this business, and has been an essential core building block of the web hosting and reseller business ever since.
1998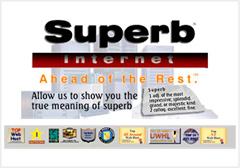 1998 is when the exponential growth of Superb Internet Corp hit yet new highs. We grew from 21 to 58 physical servers, more than tripled our staff to provide true 24x7x365 coverage for our global customer base, and more than 15 fold increased the Internet bandwidth capacity.
1998 is also the year when (early on in the year) we became – as we have been to this day – the world's most acclaimed web host, having being honored with more awards and recognitions for our service quality, customer service, and industry leadership, than any other web host. We are proud to hold this title to this day, as the world's most critically acclaimed and highest rated web host.
We were a founding charter member, together with other reputable hosting companies of the day, of the Web Host Guild, an industry best-practices and customer-advocacy organization – the first of its kind in the industry.
We also introduced low-cost Cobalt RaQ servers., Live Response online real-time web-site answering service, and a number of other new services and features, and upgraded to an OC-3c more than tripling the available Internet bandwidth.
1997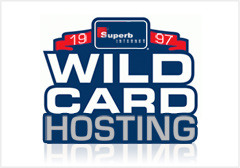 In 1997 our hosting services skyrocketed, growing from 3 to 21 physical servers; later in the year adding PC server support in addition to Sun Solaris and from a few 100 to many thousands of web sites being hosted by us, we quickly became one of the world's top 50 largest hosting companies at the time, quickly gaining a stellar reputation for reliable, quality service and support, and kept on growing by leaps and bounds as the word of mouth spread. Also during 1997, due to our massive growth, the physical data centre was relocated from Greenbelt, MD to more centrally located and better connected Annapolis, MD, allowing for further exponential growth and expansion.
In 1997, we introduced two industry firsts: cost-effective, name-based virtual hosting (the first commercial implementation of name, instead of IP, based virtual hosting), and unlimited domain third-level (e.g. *.domain.com) hosting, with a unique site for each third level domain – completely controlled by the user in real-time, and with no limits whatsoever. Sure, it may not seem like a lot these days, but in 1997 it was truly revolutionary, and this set us on the path of continuous industry leadership for two decades to come, true to our motto: "Ahead of the Rest"®.
1996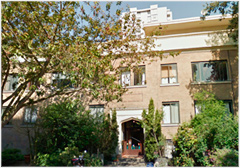 How we got started.

As an evolution of Superb Entertainment (game development) collective that Haralds Jass was leading, working closely with a geographically spread out group of professionals (now such global collaboration is common, but back in the early 1990s it was practically unheard of), as a side revenue-generating project of which there was already the SFR – Space for Rent division, for which there was no adequate hosting available, While the company was formally incorporated on July 23, 1996, even though the groundwork had been laid in the two months prior and a strong group of initial customers had signed on even prior to the formal establishment of the corporation. The initial data centre is located in Greenbelt, MD and is powered by two (2) redundant T1s, for a total of 3.0Mb/s throughput (rather impressive at the time!).
Ultimately, our company was founded due to lack of reliable hosting in the 1994-1996 timeframe, during which Superb Entertainment had to change IPPs (Internet Presence Providers) a number of times, due to frequent outages and other issues. It was formed with the belief in truly reliable (100% uptime) and fast hosting, and in making that available to anyone for whom Internet Presence was critical – a need that was just emerging at that time.
We grew quickly, from one to three Sun Solaris servers in 1996 alone, and went from hosting 0 to many 100s of web sites.